Product Overview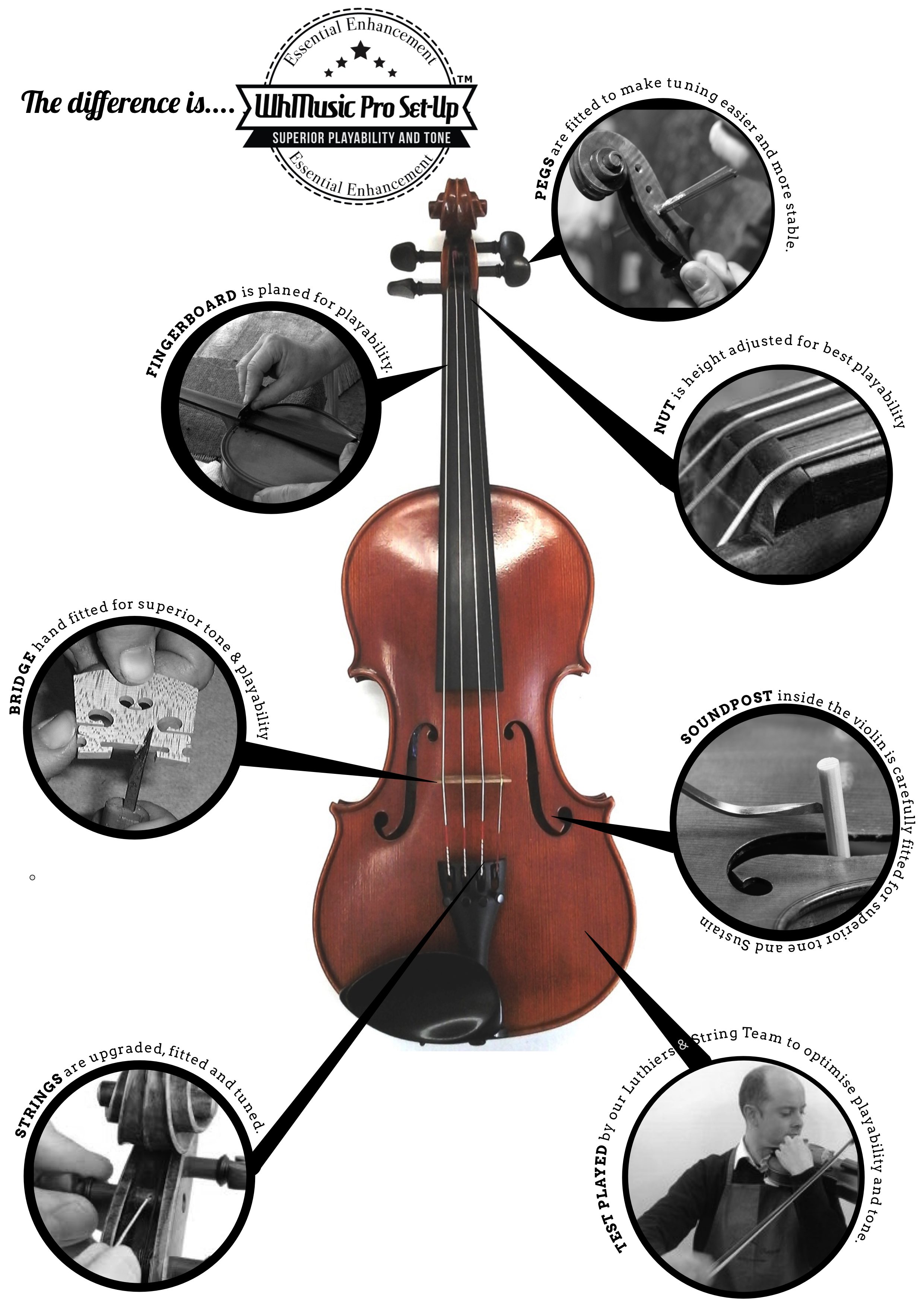 A Look at the Struna Master Viola
The Struna brand of string instruments gaining considerable attention from fiddlers, violists, and cellists. There are currently four models of the Struna brand that cater to the needs of beginners up to young professionals. They are starting to demand attention because of the quality of the workmanship and the amazing sound features that these string instruments offer.
Followers of Whitehorse Music or of Richard Bodinnar would know that the Struna string instruments are a product of seven-year collaboration with a master Chinese luthier. Richard is not going to likely reveal the identity or location of this amazing string instrument maker for fear of poaching; but nonetheless their collaboration speak for themselves. The Strunas are a result of their meticulous effort and application of skills.
The Struna Master is the start of the level where the top of the range techniques and materials are used. High-quality and seasoned Russian spruce are used at the top because of its really nice resonance while highly-flamed maple constitute the back, ribs, and neck. These are mostly timbers with solid grains. Ebony makes up the other parts like the fingerboard, nuts, pegs, and the chin rest. Like many of the most popular string instruments in the market, the principles and methods used in the Struna Master are patterned after the spectacularly famous Stradivari string instruments.
One of Richard's tasks every time he goes to this master Chinese's luthier's shop is to provide inputs regarding thickness and varnishing. Together, they have come up with a unique kind of varnishing that starts first with the Struna Master. They use a combination of spirit varnishing underneath and oil at the top, which is sort of faded at the flanks to give this viola a real antique look. Richard says that if purely oil varnishing is done to coat this viola, it will stifle the sound just a little bit. With this kind of varnishing technique, the timbers are able to naturally vibrate their normal way.
When it comes to sound qualities, power is the immediate thing that jumps right out of the first bow of the Struna Master. Power is something that is basically present in all the Struna brands. This viola has a very loud and bold presence all over. It is a definite consideration for violists who are required to stand out in some parts and even for soloists. This string instrument would have little or no problem filling out a big concert hall.
Since Richard is a teacher, it makes sense that his string instruments have apparent loudness in them. Power is very important as it requires less effort and even skill for beginners and intermediate students to showcase their sound up to the back rows. It allows students to focus on the other aspects of viola playing when there is plenty of power around.
The Struna Master also has a much focused sound despite some dark and deep undertones. While other violas might wobble when the going gets rough, this one stays true and clear from the first note to the last. It is an exceptionally good viola for its price range.
Reviews